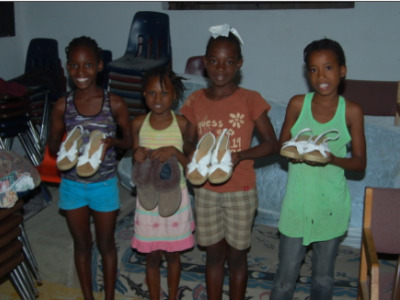 Soles4Souls teamed up with KIWI Shoe Care, Sara Lee Corporation and celebrity ballroom dancer Cheryl Burke on a charity shoe drive at Grand Central Station today.
The drive will be held in the west side of Vanderbilt Hall up until 5PM today, during which passing commuters and tourists will be encouraged to drop off a pair (or more) of gently worn shoes. The donations will be collected on behalf of Soles4Souls, an organization that collects factory overstock and private contributions for communities in need around the world.
Gift bags are even available for the first 500 donations -- though we'd reckon by now, those may have already been doled out -- so we'd recommend high-tailing it over there with whatever pair of gently-worn shoes you've been secretly planning to donate to Goodwill anyway. Or, to make an online donation, you can click here.