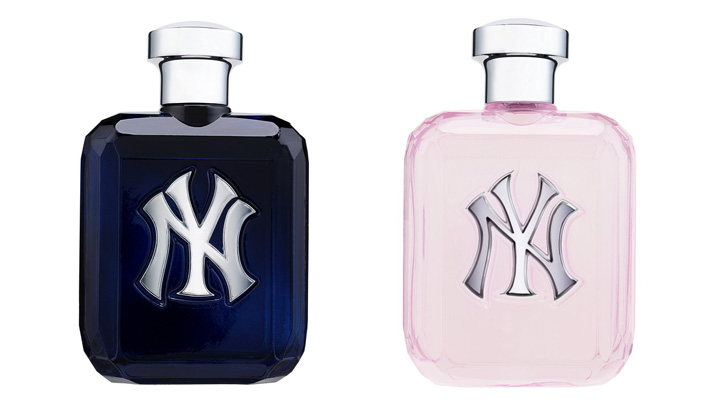 Fashion brands and celebrities have already jumped on the highly lucrative fragrance bandwagon, but at the end of April, the world of scent will see a first when the Yankees become the first sports team to unveil their very own set of branded fragrances.
According to WWD, the scents will debut at the end of April at Macy's stores and also, of course, at Yankees Stadium. And you can shelf those jokes about the fragrances smelling like a ballpark; this is one baseball franchise with a very elevated view of itself: Jason Latimer, the assistant director of media and player relations for the Yankees, told WWD that the Yankees "consider ourselves a top global brand and we pride ourselves on class and elegance."
WWD's report indicates that the men's and women's scents break down in the way one might think: The men's New York Yankees scent is "sporty" and "woody," featuring sandalwood, suede, and ivy; while the women's New York Yankees for Her scent is "flirty" and "fruity," including guava, strawberry blossom, and vanilla.
We'll get a chance to smell each one for ourselves at a press preview next week, so we'll have more on the scent's launch then.