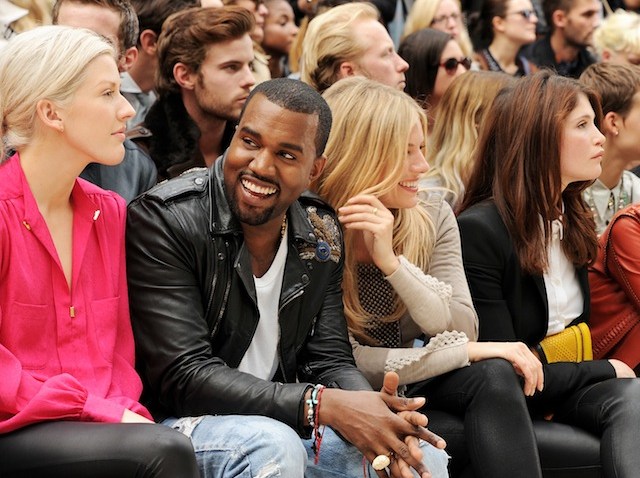 Having gradually materialized from sensational gossip to Paris Fashion Week reality, Kanye West's debut womenswear collection is beginning to take shape.
According to Elle, designer Katie Eary has confirmed the collaboration with Kanye, which falls on the heels of her own womenswear debut last week in London (she got her start in menswear). Kesh, who will reportedly style the show, posted on her blog: "Back in London. Working with Kanye. All I can say is. Maybachs and models."
Eary, for her part, commented on the rapper's work ethic over the past four months, telling Elle UK: "It's not what everybody would think -- he's more dedicated than I am. The time and the travel that he puts in is unbelievable. I feel jealous at his commitment."
Meanwhile, an "insider" dished to Grazia that Kanye's fickle, but knowledgeable, presence has created a "slightly excruciating process," and wondered about its completion in time for Paris. According to the anonymous source, the collection is "extraordinarily expensive" and "seemingly based on Samurai, with lots of sporty garments, but in luxury fabrics, with embellishment, embroidery -- Japanese stuff -- gold chainmail, that sort of sports-luxe thang, and unsurprisingly, lots of hoods, baseball/biker jacket shapes."