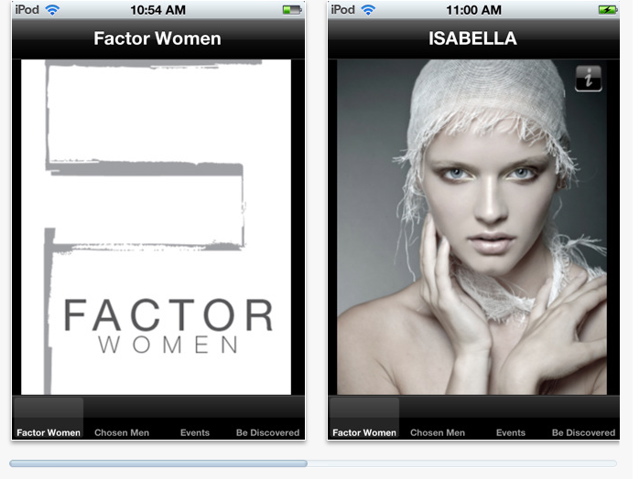 The days of that familiar model fable -- girl orders Annie's Pretzel at mall; girl approached by modeling agent; girl becomes new face of Givenchy -- may be drawing to a close.
This month, Factor Models, an agency based out of Chicago and Atlanta, introduced the first-ever modeling app for iPhones, allowing model hopefuls to submit pictures instantaneously in hopes of becoming the Next Big Thing.
"Literally anyone with access to an iPhone or iPad can apply," says Kasia Koniar, head of marketing for Factor Women. "You download the app for free, fill out a few questions, and either snap a photo of yourself or upload one from your phone's gallery. You press send and voila! If we're interested we will be in touch in a matter of days."
Online scouting has been a promising frontier for the modeling world, allowing agents to access hundreds of faces in the span of a few minutes, and the new app -- certain to catch on at other agencies -- makes the process even easier.
"We have always tried not only to stay with the times, but be first whenever possible," says Koniar. "We are heavily involved with online scouting which is part of our website, and are re-launching a very successful online contest. An app that allowed for model submissions seemed like a natural progression."
Though submissions have been pouring in by the hundreds, its tough to say whether or not the app has yielded a breakthrough talent. "It is too early to say at this point," says Koniar. "We are going through all of the submissions and contacting some of the very promising participants. Submissions are coming from all over the world."