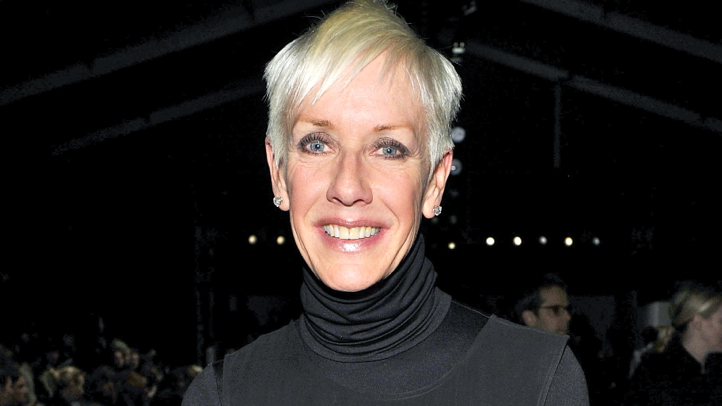 Fashion followers can always tell you what designer they're digging, but the same familiarity rarely extends to the artists and innovators responsible for the season's top nail trends. Likewise, it's hard to imagine a time when nail art wasn't a critical part of any fashion week production, but Jan Nordstrom Arnold -- who founded of CND nails with her father, chemist Dr. Stuart Nordstrom, and brother, Jim Nordstrom -- remembers a time when nails were unheard of at the tents.
"I remember it was just so glaring," Jan tells us over coffee at the Le Parker Meridien's glamorous Knave bar and lounge. "You would go through the editorials and see gorgeous hair, gorgeous makeup, perfect clothes and bitten nails -- or bare nails, at the very most. So I called Julia [Labaton, Arnold's longtime RED PR rep], and said, 'We have to do something about this. It's ridiculous, it looks wrong, it looks unfinished.' And Cynthia Rowley was the new name in New York at the time, and we thought she would be a great place to start."
The rest, as they say, is history: Rowley's purple nails earned a flurry of press attention, and soon CND was whipping up custom creations for Nicole Miller and Betsey Johnson. "All of a sudden we had twelve, fifteen designers," says Arnold. "Every season, it began to build."
While nail art has become all but ubiquitous since then, it's easy to forget the crucial role that new technology has to play in the success of any beauty business, preoccupied as we are with the latest color, texture, or decal. But Arnold proudly recalls the company's early days in her father's garage, after Dr. Nordstrom patented a unique technology for a strong, flexible, natural-looking nail coating (during the heyday of thick "porcelain" nails in the mid '80s).
"We were kind of science geeks the first eighteen years of our lives," laughs Arnold, referring to herself and her brother, Jim. "[My father discovered] that there was no cross-linked technology in the beauty industry, and thought, 'a polymer has to be cross-linked.'"
While that may sound like tech jargon, its impact on the industry is tough to exaggerate. "The molecular chain in my dad's discovery was a complex network of molecules that allowed nail professionals to apply coatings thinly, and with a very natural look. He got the patent on it, and lo and behold, we started a company."
The real challenge, of course, is staying ahead of a steep tech curve. "After the recession hit, we found that one of the first things women cut back on was having their nails done." So, in 2010, CND introduced "Shellac," a groundbreaking new formula (not to be confused with soakable gels, which tend to require lengthy salon visits) designed to dry quickly, last two weeks, and be removed easily with disposable wraps.
The product proved a boon for the nail care industry, and within a month of its introduction, Shellac had sold out four times over. "And you know, I don't think we've even found the ceiling on it yet."
But beyond her company's considerable tech influence, it's obvious that Arnold's real passion lies in helping designers -- particularly newcomers, as "the young designer mentality really speaks to our roots," she says. CND has continued to sponsor Gen Art, an organization that supports up-and-coming fashion talent, since 2003.
Arnold fondly recalls last season when CND worked with Wes Gordon for the first time. "I find that nude is always an entry point," she explains. "Wes' spring collection had these nude chiffon pants, bare faces, pulled-back ponytails -- he was thinking nude. But we were noticing plunging necklines, a lot of sharp lines, so we said, 'what if you tried a rock 'n' roll orange-y red, in a medium length with a pointed almond.' He got brave, he tried it, and when he talks about it now he says it clicked the whole collection together. He wanted uptown chic, but with a downtown edge, which is what the nails gave him."
Our favorite of Arnold's anecdotes, however, concerns Argentinian designer Diego Binetti. "I asked him, 'Describe the girl you dress so we can come up with the right nail.' And he says, 'My girl, she is very skinny, she has big, blond hair, she has Louis Vuitton luggage all over the place, and tiny little boots and things. And she is rich, very rich, but she is a b&*@#.' And I'm like, 'done!'"
The spectacular result -- a 24 karat gold-leaf nail with a "three-inch chrome pinky finger" elicited actual gasps from the audience. "I remember sitting, and the girls carried a little clutch bag as the walked down the runway, with their big hair and furs, and people were going, 'She has a knife!'"