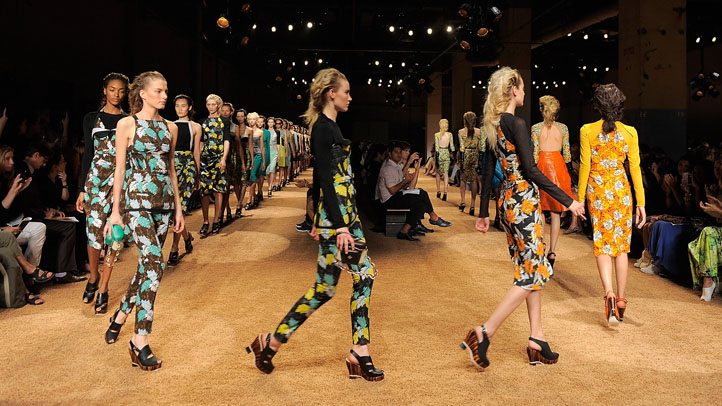 Since October, the organizers of the various fashion weeks in New York, London, Paris, and Milan have been in the midst of a continuing debate over the proposed dates for the shows in September 2012. To help ease the city's fashion production calendar, Milan's organizers took the bold step of officially moving the dates of its fashion week a full week earlier, so that the shows would overlap with both New York and London. Though the hope was clearly that New York and London would buckle and move their shows as well, the two cities have not budged until now, leaving many to wonder how editors and buyers would prioritize their calendars.
Now, after weeks of back-and-forth statements, the Council of Fashion Designers of America is reportedly ready to offer Milan a compromise. According to WWD, it would appear that New York is the first to blink:
According to sources, the organization recently contacted Mario Boselli, president of Camera Nazionale della Moda Italiana, with a proposal that would include moving its dates for the September 2012 shows back by a week to avoid clashing with Milan -- but as part of the gesture and for New York and London to commit to it, Milan and Paris are being asked to agree to the second-Thursday rule for the long term.
Of course, Boselli would still need to discuss the plan with the other organizers in Milan and then agree to the (not unsubstantial) quid pro quo, but the CFDA's offer is a pretty significant offer as far as resolving the current conflict around the September 2012 shows.