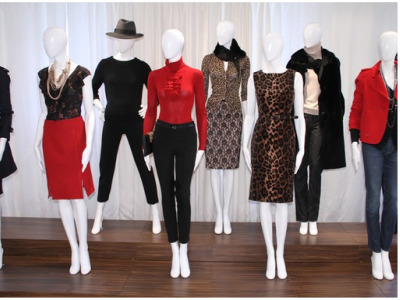 With new blood in the ranks, Talbots -- a brand that would otherwise be a rather unlikely competitor in the fashion-forward category -- has set out to refresh its fashion offerings and take grandma, and her younger kin, into the future.
The stalwart of the mall retail scene is seeking to spice up Fall 2010 merchandise, mixing in with its classics animal patterns, younger, freer silhouettes and contemporary tailoring on women's separates. While one rep ditches the idea of "your grandmother's Talbots" another describes the updated look as "country club chic" -- which seems like it would be similar, but early pictures do show signs of change.
There's always room for another mid-priced stop on our shopping route and who knows, after Anne Taylor's recent facelift and J.Crew's renaissance before that, Talbots might just make the unexpected fashion comeback of the season.