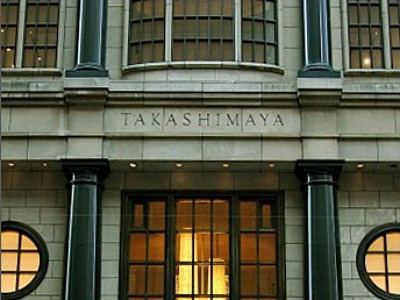 Today's WSJ reported that the Takashimaya building on Fifth Avenue, home to the Japanese department store's recently-shuttered U.S. flagship, will be undergoing a massive $40-60 million dollar renovation in the form of a facade update and an expansion of the ground floor.
Thor Equities, which acquired the building in June, announced plans to increase the ground floor's square footage from 3,500 square feet to as much as 6,300 square feet, in hopes of creating a more spacious setting for potential retailers. According to a retail expert, candidates might include department stores such as Harrod's, Nordstrom, Harvey Nichols, and the like.
Despite the building's rather distinctive, stately front facade, it's actually one of the few structures in the local area that doesn't hold landmark status—it was built in 1993 by the Japanese retailer—an advantageous feature for Thor Equities, which won't need approval from the city's Landmark Commission for these scheduled changes.
Another selling point for potential suitors: Thor Equities' chief exec Joe Sitt says that the new tenant will have the opportunity to lend its name to the building. In this era of brand-naming, that's priceless.