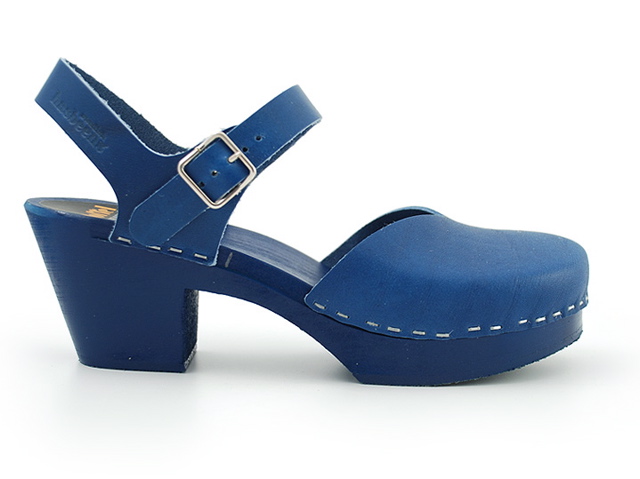 You may not have realized it, but a lot of those clogs you've been seeing on sidewalks lately were probably by a little label called Swedish Hasbeens. Founded just three years ago, this teensy-tiny company has undergone a major business boom as clogs continue to stomp through Vogue editorials and style blogs. Now, with an H&M collaboration set to hit stores this spring, we're about to be hearing a lot more from these stylish Scandinavians.
A little context before Hasbeens has the world teetering in wooden platforms: The story goes that company founder Emy Blixt visited a closed clog factory in her hometown where she discovered over three hundred pairs of 70's-era "deadstock," or unused vintage merch. It was from the salvaged shoes that Blixt and business partner, Cecilia Wingard Neuman, drafted the first collection for Hasbeens, amping up the original designs with modern colors and eco-friendly materials.
Flash-forward four years and the girls count Dolly Parton, Sarah Jessica Parker and Maggie Gyllenhaal among their celebrity clientele. Our only initial complaint about the shoes was the price tag -- which seemed a tad steep for a folksy-chic sandal -- but hopefully the H&M line will make the trend more affordable and introduce the brand to a wider audience.