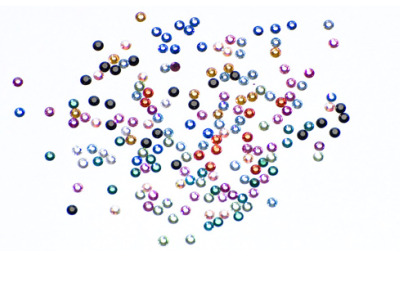 After bedazzling every last inch of fabric on the fall collections, Swarovski has announced plans to open a Crystal Source flagship store on the perpetually packed corner of 34th Street & 7th Avenue.
The 1,550-foot Crystal Source flagship follows the new concept's two other locations in Tokyo and Chicago, but will not, according to reps, be New York's main Swarovski outpost. The new Penn Plaza address and former home of Tourneau will have an entrance right next to Penn Station, where it's estimated that 10,000 people pass through every half hour. We're not sure how many of them would be in the market to buy crystal-encrusted anything, but what do we know? The speculation is that Tourneau vacated because the Rolex branch was too high-end for the area (ahem, obviously).
No details were given on what would be available at the new store, and an opening date has yet to be determined.