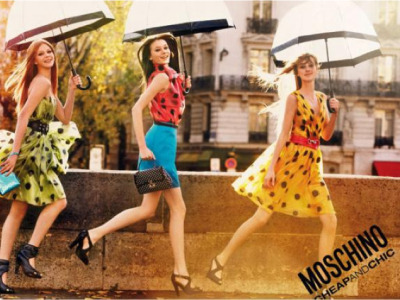 Not surprisingly, everyone has a different idea of what constitutes "cheap." And When one works in the fashion industry, especially, perceptions become as skewed as an asymmetrical hemline.
WWD took an amusing look at what various industry insiders consider to be cheap, from the heads of luxury department stores to old-guard designers, and industry newcomers alike.
Vena Cava designer Sophie Buhai called out her father's head-to-toe Costco-styled wardrobe (which he's able to render looking more like Martin Margiela than bargain box store apparel), while her partner in design Lisa Maycock sung the praises of the Dollar Store. For Neiman Marcus SVP and fashion director Ken Downing, inexpensive has an altogether different meaning—and price point. Downing notes the department store's "Fab Finds" are where it's at when it comes to cheap thrills. His examples: dresses by Lanvin and Narciso Rodriguez that retail for $990 and $850, respectively.
Other reference points for "cheap" included iTunes (Gary Graham), hard-to-find food (Alexander Wang) and "whatever my husband won't yell at me for" (Rachel Zoe).
This type of variety is a universal between generations and economic brackets, of course, but when you think about the fashion industry, it's especially curious. This is a world in which one might be making only $20K a year, but have access to wearing—or being gifted—single accessories that cost as much. At the same time, when it comes to fashion, everyone knows you can't buy good style.