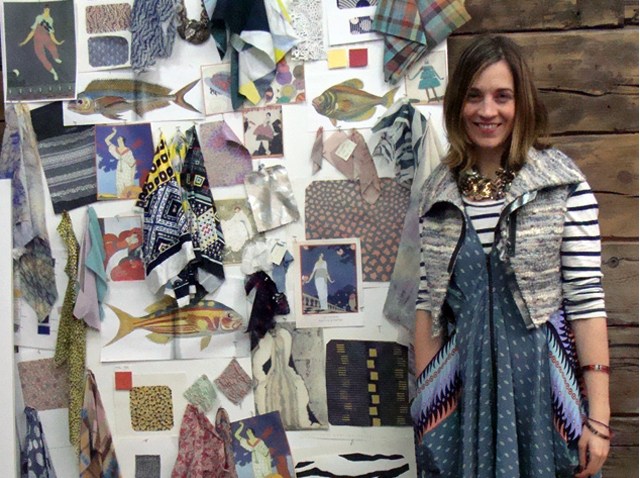 As the countdown to Fashion Week reaches the single digits, we stopped by the studio of one of our ones to watch, Suno, to get a glimpse into the brand's shifting focus for Fall. Instead, we found ourselves enchanted by something closer at hand – the Kenyan kangas that have inspired designers Max Osterweis and Erin Beatty in past seasons.
We remembered seeing letters encircling models' waists and wrists (like the one shown here) in the dresses and Lizzie Fortunato-designed bangles at Suno's presentation in September, but we didn't know they conveyed simple, philosophical Swahili sayings (as many kangas do). Yesterday, as Suno's production director fielded phone calls regarding the Spring 2011 production, and the designers took a break from finishing their Fall 2011 samples for next week's show, one such dictum seemed particularly apt.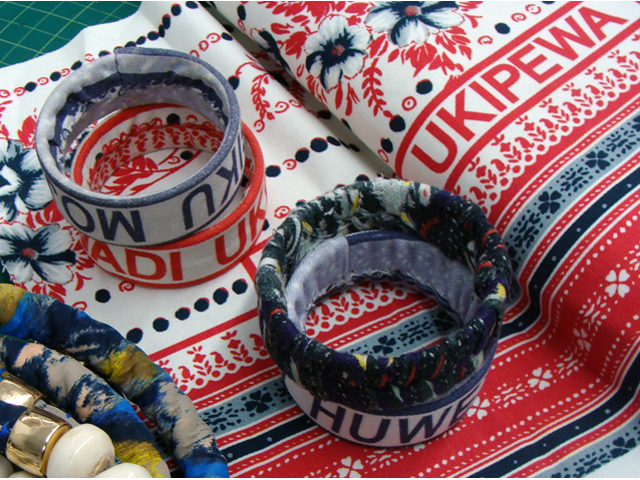 "You can't eat an elephant in a day," said Erin, smiling beside an inspiration board tacked with the art deco illustrations, water-colored fishes, and vintage fabrics that eventually evolved into Suno's Spring 2011 collection – complete with a print conveying that very message.