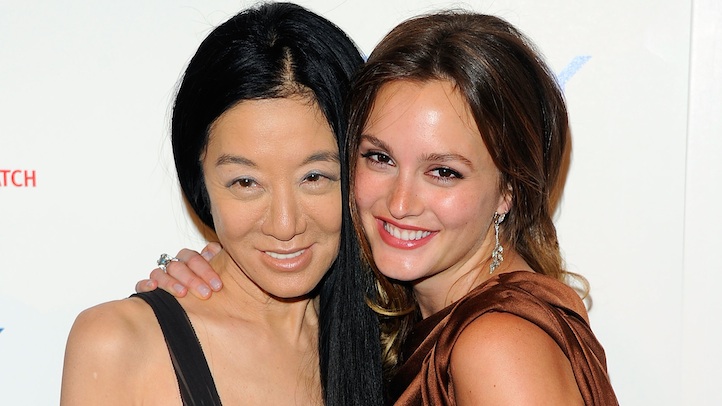 Adding to her ever-expanding empire, Vera Wang will unveil her third perfume, Lovestruck, in August, with Leighton Meester as the face of the campaign. Meanwhile, designer Elie Saab enters the fragrance game, debuting his scent in July, WWD reports.
For her first major fragrance launch in more than five years, Wang enthusiastically picked Meester to represent the floral, romantic Lovestruck in a deep violet Vera Wang couture gown, but not looking too "model-y":
"For Lovestruck, we wanted an actress," said Wang. "If you can transport somebody with a runway collection, but you can't transport them with perfume, there's a problem."
Meester's NYC-shot print ads will debut in the super-sized September fashion magazines, with TV spots to follow for the holidays.
Elie Saab's perfume team, on the other hand, approached his inaugural fragrance from a purist's point of view, aiming to infuse the spirit of the designer into the weighty glass bottle. Nathalie Helloin Kamel, VP of Parfum Elie Saab for Shisheido Beauté Prestige International described the fantastical concept behind the scent: "We started from the point that when you wear an Elie Saab dress, it's as if the exceptional has burst into reality."
The "floral solar woody" fragrance, according to WWD, contains notes of orange blossom, patchouli and rose honey, and bows in July.