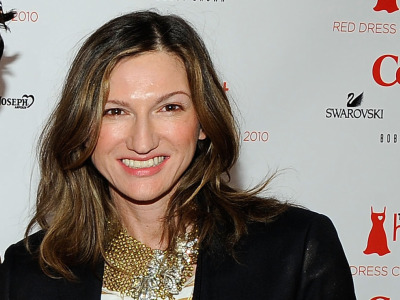 The more we hear from J.Crew creative director Jenna Lyons, the more our crush grows -- especially when she drops little nuggets like how she'd love to launch a collaboration with Christian Louboutin. Style.com talked to the designer about her picks, preppy style and current obsessions.
Lyons has catapulted J. Crew into its own lovely genre of affordable (ish) fashion with the help of highly styled takes on the classics and a certain fan of the brand, Michelle Obama. In her interview with Style.com, Lyons emphasized that "Jenna's Picks" (yes, they're really hers) is really a way of emphasizing the importance of connecting with her consumers. As for selling non-J.Crew items on the site, Lyons rightly points out that there are just some brands that already do what they do perfectly -- like Sperry Topsiders. As she put it, "Why try and re-create it?"
In terms of collaborations she'd like to do next ... Well, how about Manolo Blahnik and Christian Louboutin? Hello! Louboutin x J. Crew - just typing that almost gives us a nosebleed.