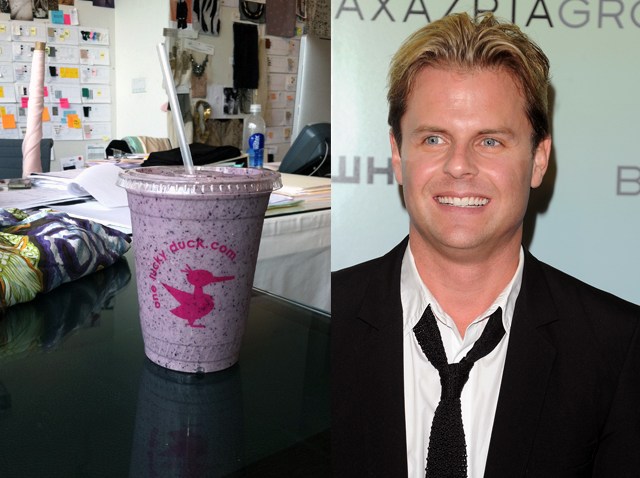 The fashion industry may be fabulous, but working designers in New York are just that: working. They, too, are subject to the dreaded 4 p.m. cravings, and here, we get a behind-the-scenes glimpse at what our favorite talents reach for in their studios.

New York designer Adam Lippes skyrocketed to fashion fame after Oprah selected one of his perfectly-cut tees as an official "favorite thing." Since then, Lippes has expanded his brand to include full men's and women's collections, both of which continue to get editorial play season after season.
With Fashion Week fast approaching, Lippes currently keeps his cool with daily doses of the blueberry banana smoothie from One Lucky Duck, a raw vegan take-away spot in Chelsea Market. Dubbed "Spanking," this smoothie sounds as good as its name.
"It's all organic, super fresh and cold. Like a milkshake without the guilt. And who wouldn't love its name," says Lippes. Made with fresh coconut, blueberry, banana, cashew milk and a dash vanilla, we might try to replicate this "Spanking" good recipe at home to beat the sweltering mid-July heat.