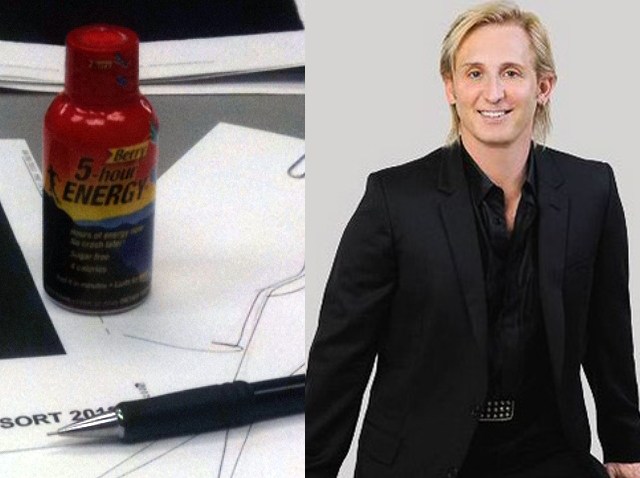 The fashion industry may be fabulous, but working designers in New York are just that: working. They, too, are subject to the dreaded 4 p.m. cravings, and with Studio Snacks, we get a behind-the-scenes glimpse at what our favorite talents reach for in their studios.

Fashion designer David Meister got his start 13 years ago making luxe, form-fitting evening wear that didn't break the bank.

An instant favorite among retailers like Bergdorf Goodman and Saks Fifth Avenue, Meister was soon outfitting celebrity clients like Drew Barrymore and Jamie Lee Curtis, who were no doubt as impressed with his dresses' old Hollywood glamour as with their unusual practicality -- to this day, each Meister piece is crafted from comfy stretch knits or soft jersey.

Since then, Meister has grown the brand to include daytime looks as well as a collection of elaborate bridal looks and a high-end line of evening wear exclusive to Bergdorf.

As luxe as his red carpet confections are, we might have expected an elaborate midday treat from Meister, but actually, when it comes to staying energized on the go, it turns out Meister's snacking philosophy isn't all that different from his designs: practical and efficient. "5-Hour Energy is my afternoon pick-me-up," Meister says definitively. "It's always instant energy!"