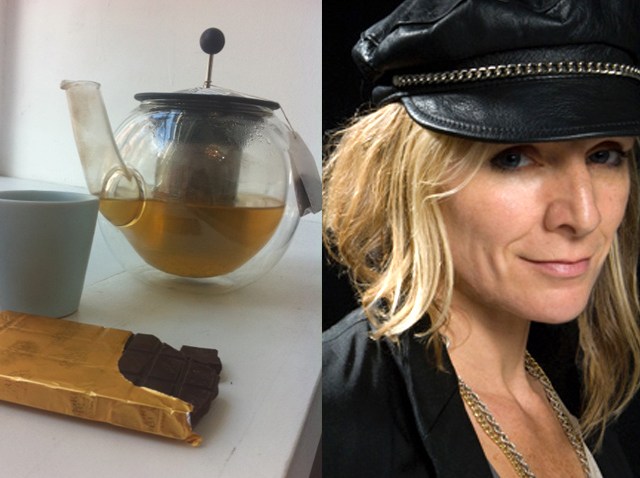 The fashion industry may be fabulous, but working designers in New York are just that: working. They, too, are subject to the dreaded 4 p.m. cravings, and with Studio Snacks, we get a behind-the-scenes glimpse at what our favorite talents reach for in their studios.
Dublin-born designer Daryl K got her start in New York fashion business making costumes for the likes of "My Cousin Vinny" and "Mystery Train," but soon found her real passion was for ready-to-wear.
An emphasis on comfort and meticulous fit has made her Bond Street store a source for edgy-but-easy basics for nearly two decades. This season, Daryl added biker-babe essentials -- think floppy motorcycle hats and thickly heeled motorcycle boots -- to give the collection even more of a punk rock appeal.
But in spite of her rough 'n' tumble aesthetic, Daryl's taste in afternoon snacks is entirely zen.
"[It's] 'mind food,'" she explains. "I do a quick meditation followed by some green tea, Green & Black's dark chocolate, and if I'm hungry, some Miso soup and nuts." No doubt everyone could use a little meditative 'mind food' this summer, as designers work to complete spring 2012 collections in for the September presentations.