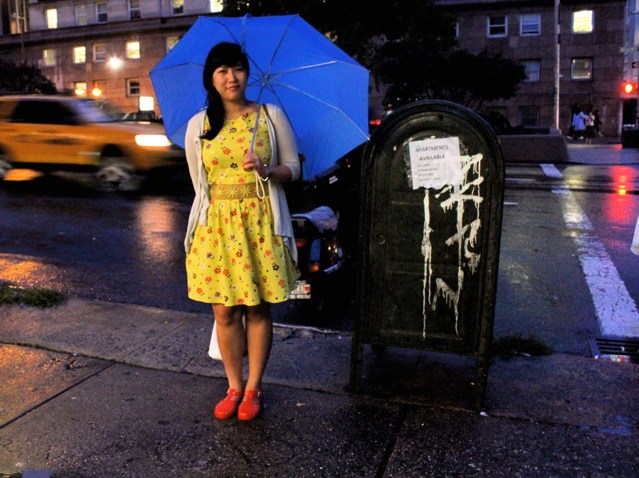 Columbia student Bianca Martono knows that damp and drizzle is no excuse for a drab ensemble.
To combat the gray weather, Martono styled a flowered, yellow sundress with fun (and surprisingly practical) pink jelly sandals to create a look as cheery as it is weather-proofed.
Hometown: "Jakarta."
Occupation: "I'm studying Urban Planning at Columbia."
Today I'm Wearing: "A floral topshop sundress, some awesome eBay jellies, and a warm cardigan -- I don't remember where from."
My Signature Style in Middle School: "I was really into those long hair wraps that you'd have to snip out. Oh, and cowboy style. Boots and things."
My Style in One Word: "Colorblocked."
If I Could Sit Front Row at Any Fashion Show, It Would Be: "I would love to see Chanel!"