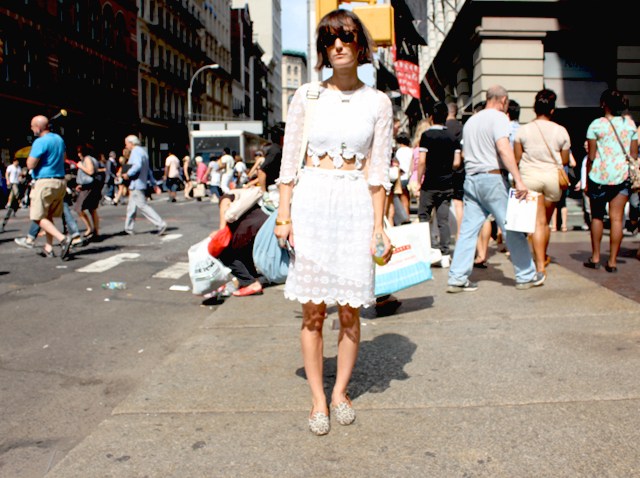 Emerging from the Soho Dean & Deluca, Beth Fenton was a vision in lace, topped off with snakeskin loafers. A little bit retro and a tad eccentric, the look is an expert mix of high-low designer merch and mass retail scores -- a shopping skill necessitated by her job as a professional stylist.
Occupation: "Stylist."
Today I'm Wearing: "A Topshop dress, vintage loafers, and a denim Meredith Wendell handbag."
If I Could Sit Front Row at Any Fashion Show, it Would Be: "I'd love to go to Marc Jacobs."
My Signature Style in Middle School: "Cardigans with lots of holes in them, baggy T-shirts."
My Favorite NYC Store: "That cool kid shop, Tricofield."