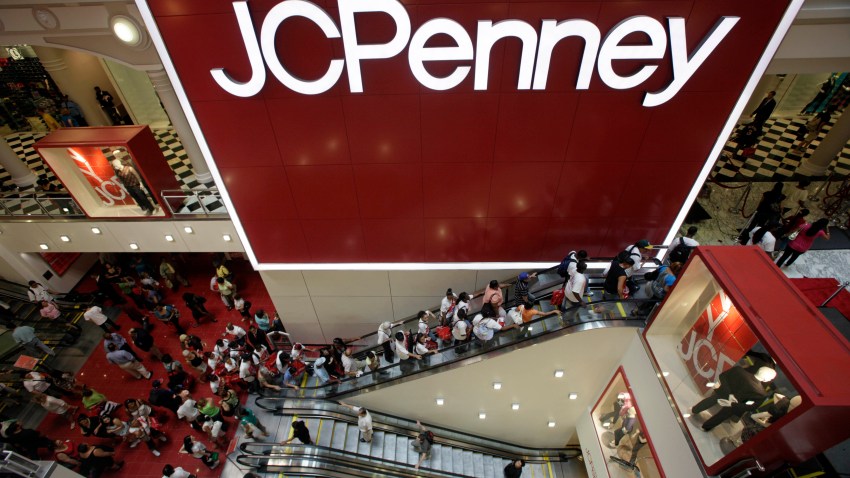 Overall, retail news is pretty rosy. Although April saw a slight dip in sales from March this year, the main players in the off-price retail game are reporting significant Q1 gains over the same period in 2009, and current fiscal year's overall retail sales continue to improve.
You name it, they earned it: WWD and the Wall Street Journal report that first quarter numbers reflect positive growth over the previous year for Kohl's, Macy's, JC Penney's, Dillard's, Nordstrom, Urban Outfitters and several others. Despite a drop in sales figures in April from March, overall sales for the year are up about 1% from 2009 -- presenting more evidence of the industry's slow and steady fight to win the race. Projections have driven down stocks in recent weeks, but the long-term rebound is moving down a much less volatile path than it had been in the past couple of years, so we're betting we'll hear lots more in the way of store openings, diffusion lines, and in-store exclusives in the coming months from all these brands (Macy's, Nordstrom, and Urban Outfitters have already been engaging in some expansion plans this year).
Large retailers overall have weathered the storm in myriad ways, from expanding off-price divisions to recruiting all kinds of guest designers, and it's no coincidence that the retailers highlighted in last week's financial reports all had some kind of lower-price spin -- from stores like Kohl's, JCPenney, and Dillard's; which specialize in affordable fashion; to full-price department stores like Nordstrom that have recently expanded their lower-price franchises (in this case, Nordstrom's Rack).