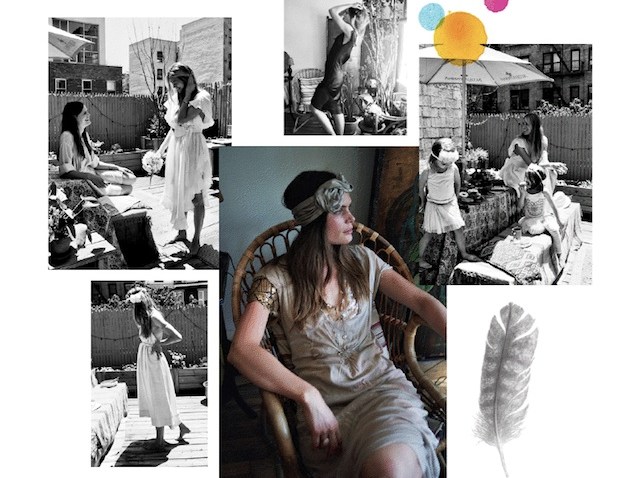 Former magazine editor and recent bride Molly Guy will open Stone Fox Bride for more unconventional (read: cool and, well, foxy) brides in Noho on October 1.
Guy, who planned her own nontraditional wedding two years ago, conceived of the service-based shop when faced with what she saw as the market's generic and dated limitations. "After my fiancé Mike proposed, I went to nearly every bridal salon in the city, hoping some cool, smart salesgirl with good style would get the vibe I was going for: low-key, chic," Guy tells us. "Instead, I encountered $17,000 dresses with whole rhinestone roses sewed into the seams -- not to mention the 'salesgirls' were all 300 years old and three feet tall with blue bouffants and heavy bosoms who hadn't been kissed since 1963."
The antidote, she hopes, will be the light-filled loft space on Broadway, stocked with original wedding-wear by Daryl K (former PR director Trish O'Callaghan is a partner in the brand), Lindsey Thornburg, Electric Feathers, Eugenia Kim, Loeffler Randall, Dieppa Restrepo, Shrouk, Wren, and, yes, even Birkenstock, among other independent designers.
Other "full-blooded wedding style" offerings will include flower girl dresses, raw gem engagement rings, feather headdresses, wildflower garlands, custom wildflower veil headpieces, stilettos, moccasins, shawls, fedoras, undergarments, accessories, makeup, home goods, organic bridal beauty products and gifts for the bridal party. In addition to the goods, Stone Fox will provide services by partners from yoga studios to sex educators.
"I always think there is a market for a more unconventional way of doing things," Guy says. "I don't know why we still think that we have to walk down the aisle with some tightly wrapped bouquet of flowers in mountains of pancake make-up and some $50,000 corset dress."