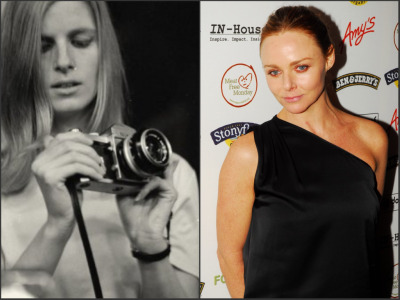 The beloved late matriarch of the McCartney brood had a photo credit on a t-shirt in daughter designer Stella McCartney's pre-fall collection, and will now be honored with Taschen's new tome, "A Retrospective of Linda McCartney's Life and Photography" this fall.
Sir Paul McCartney, Stella and the other children sifted through an archive of 200,000 Linda's photographs documenting the explosive 1960s with the Beatles and the daily life of their growing family to create the 288-page coffee table book from Taschen. Annie Leibowitz and Martin Harrison contributed to the volume, which will also come in 750 signed copies by Sir Paul, as well as two special art editions.
The Stella McCartney pre-fall 2010 collection featured a t-shirt with a screenprint of her mother's photograph as an homage the designer's made frequently throughout her career.