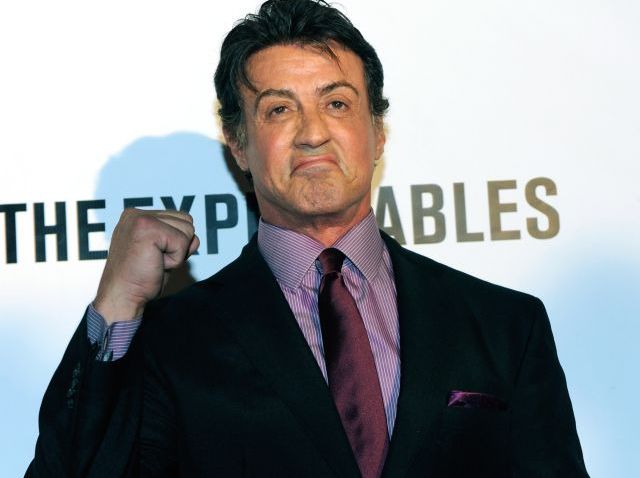 Sylvester Stallone will unveil an eponymous menswear line in 2012, WWD reports. The Sly Inc. brand will be called, simply, Stallone, which the Oscar winner describes as "a little premium" and targeted to "a guy's guy".

Not surprisingly, Stallone cites his two greatest characters, Rocky and Rambo, among the main inspirations for the collection.
"I've lived a life where I know what has worked and what hasn't worked. Clothing is the first step to building a character," said Stallone, who became interested in fashion after a significant weight gain compelled him to buy custom-tailored clothes.
The lifestyle line looks to be extensive, with the first round encompassing jeans, shirts, outerwear, underwear and watches; followed by an extension to eyewear, grooming, fragrance, activewear, and athletic shoes. According to the report, licensing partners are currently being sought, and will include mid-tier stores like Macy's.
Sly Inc. president Michael Henry differentiated Stallone envisions Stallone as set apart from the pack of celebrity product endorsements:
"There's such a proliferation of celebrity brands today, but we see Sylvester Stallone as a cultural icon. He has the ability to take classic looks, update them and make them cool."

Indeed, we'll be interested to see how Rocky and Rambo take retail.