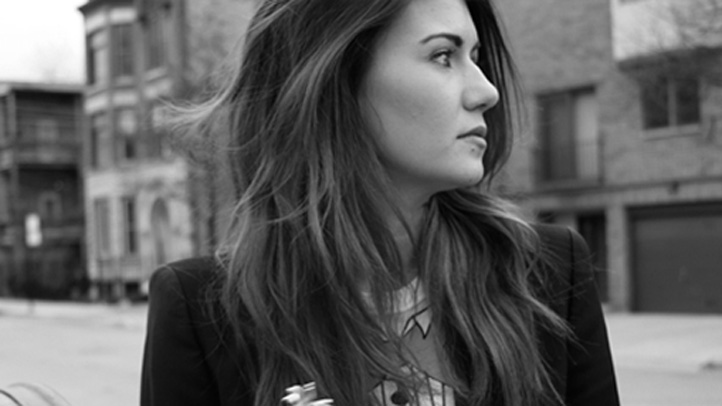 While spring is a season for new floral dresses, pedicures, and sandals, it's also traditionally known for something else: closet cleaning. In our spring cleaning series, we tackle the ins and outs of making way for the new.
Corri McFadden is the founder of eDrop-Off, a luxury consignment service that's made a business (and a big one, at that) out of selling other people's fashion cast-offs on eBay. After eight years in the business -- and a staggering 96 percent sell-through rate -- it's fair to say she's an expert at both closet cleaning and eBay selling.
Here's how eDrop-Off works: You can either bring the goods you'd like to consign (fashion and accessories) to the service's two physical locations in Chicago; or you can register through the web site to talk through your goods, and then eDrop-Off will arrange free UPS pick-up for your items -- all you have to do is box them up. McFadden's team will then photograph, list, and sell your goods on the massive marketplace that is eBay -- all for a 40 percent commission. (By contrast, many local consignment spots in the city take 50 percent.)
For those looking for the whole experience, McFadden and her team also do free closet cleans in New York, Chicago, and Los Angeles. "We come to you to be the voice of reason," says McFadden. "[Cleaning] can be extremely overwhelming, and sometimes you just need an unbiased voice."
The cleanings -- along with the in-office drama around staffers moving more than a thousand luxury pieces through a Chicago office each week -- have become the subject of a VH1 show, "House of Consignment," which McFadden says has boosted nation-wide pick-up by 800 percent.
Getting Started
McFadden knows more than anyone that cleaning out one's closet is an emotional affair, and most folks put it off to avoid dealing with some of the literal ghosts in one's closet. She told us the story of a woman who still had the dress she'd worn on her first date with the man she later divorced. "It causes a level of emotions that doesn't even need to exist in your closet," insists McFadden.
Her biggest advice in getting started is not to be overwhelmed. Instead of doing it all at once, try doing the clean by categories -- delegating a couple of hours to just sweaters one afternoon, then accessories another day. "When you get in there and just pull it all out, and you're in your room surrounded by stuff, you're like, 'What the hell did I just do?' ... Then you never want to clean your closet again."
Tips for Sorting
While most New Yorkers will assume that anything without a designer label won't sell well online, McFadden was quick to disagree. Topshop and Zara re-sell quite well, she say
s, because the brands don't have as many physical outposts and also boast on very on-trend looks.
While eDrop-Off won't sell anything that's too tattered, a bit of wear and tear or a missing button isn't a reason to toss a piece in the discard pile. "When you're mentally over it, you just think that no onewants it," says McFadden. "Someone wants your used Manolos."
What Sells and How to Sell It
According to McFadden, handbags do very well on eBay ("they fit everybody"), as do accessories. Certain designer brands are also big sellers: "Louis Vuitton, Chanel, Hermes -- those three are like money in the bank," she says. "I say it's like having a savings account you can wear."
One of the hottest brands on eBay right now is Celine, thanks to the skyrocketing success of its various "Luggage" totes. "Last night, we sold a pair of cotton floral-print Celine cropped pants -- nothing special -- for $785. We sold a pair of khaki cropped pants for $650 and a plain cotton henley tee for $385."
When it comes to putting your own pieces up for auction on eBay, McFadden cautions sellers to make the listing look like something you would actually buy. "Would you want to buy a Balenciaga bag that you just threw on a floral comforter and snapped pictures of in your bedroom? Probably not."
Create a simple white background -- either with a sheet or a white wall -- and take quality photos. Be careful to include measurements, where applicable, original tags and receipts if you have them, and write a creative description.
Consignment as Big Business
The luxury re-sale business has grown steadily in recent years, transforming an industry that was once more of a shopping secret into a regular fixture among the style set and beyond. "Excess isn't cool anymore," says McFadden. "It's just about being smart with what you have, and consignment is really the only outlet you can push those goods to. What are you going to do -- walk into a pawn shop with your Chanel?"
As a result, brick-and-mortar consignment stores are getting a lot of foot traffic in both the buying and selling departments, and web-centric businesses like McFadden's are booming. "I'm a business that has grown in the toughest economic times we've seen since The Great Depression," she says. "That says a lot about my business as well as the business as a whole."