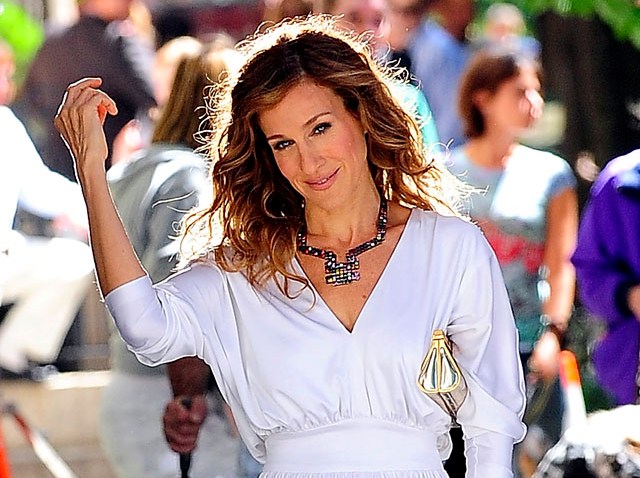 Sarah Jessica Parker has launched her newest fragrance, SJP NYC, in anticipation of the Sex and the City 2 premiere May 28. We can't help but wonder: how many millions of women will scramble to smell like Carrie Bradshaw?
On its quest for worldwide domination, SATC 2 has captured the smell market with Parker's new fragrance, described as a "snapshot of Carrie Bradshaw" by the actress herself. Parker's "Lovely" perfume has been a tremendous seller among celebrity scents, and with SJP NYC's ties to the movie, we're assuming it will enjoy similar success.
Carrie's signature scent as determined by Parker consists of strawberry, vanilla and gardenia, and comes in a colorful bottle inspired by the Oscar de la Renta that Parker wears in the ads. It's available now at Macy's.