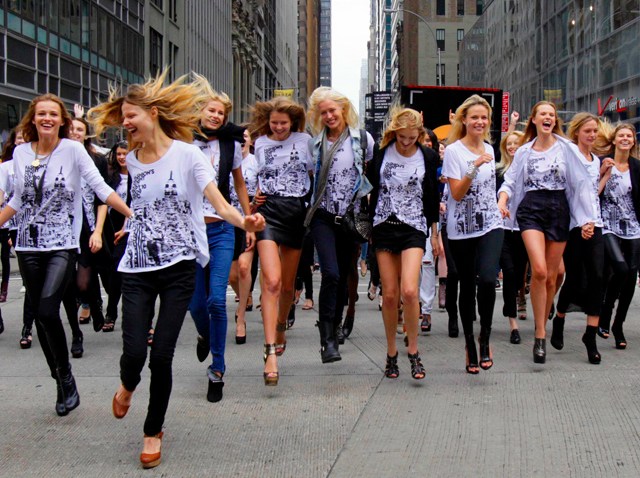 Fashion's Night Out aims for world domination with its sophomore iteration, planning a tour of 16 countries over six days that will start September 7 in France and hit the U.S. September 10.
The event's whirlwind world tour moves from France to Britain and Korea on the 8th, Germany, Italy, Spain and Portugal on the 9th - landing here on the 10th - then moving on to Asia, taking place September 11 in China, Japan and Taiwan and then concluding in Turkey and Greece on September 16.
Vogue takes the helm with its international editions from Vogue India to German Vogue preparing to bring on the shoppers in their respective countries. Watch out for issues amping up promotions of FNO beginning in July, and given the inaugural evening's smashing success -- records were broken from shopper turn-out to Anna Wintour's outer-borough venture to Queens -- there's likely to be lots more deals and festivities to enjoy this year.