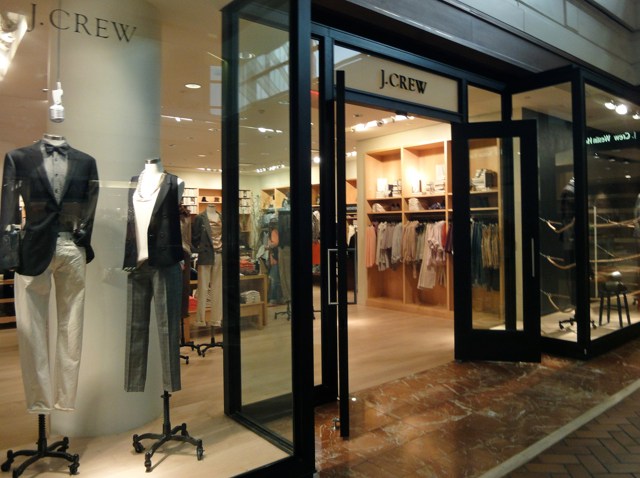 Though charismatic CEO Mickey Drexler recently engineered a whopping three billion-dollar sale to private equity firms, a "go-shop" period, which ends January 15, still allows rivals to weigh in.
A go-shop period, according to Bloomberg, is mostly an open season in which any rival company can examine J.Crew's finances and make a counter-offer if they so wish. In fact, according to Bloomberg, said go-shop periods rarely result in an actual bid. However, it seems that a couple of significant rivals -- namely Sears and Urban Outfitters -- have been examining J.Crew's books and actually weighing the idea of a bid for the company before the go-shop period's January 15 cut-off. According to the report:
Sears buying the clothing chain "would be great for Sears, but horrible for J. Crew," said Christine Chen, a San Francisco-based analyst for Needham & Co. "J. Crew is positioned as aspirational and Sears is not. It would have a negative impact on the J. Crew brand."

A J. Crew-Urban Outfitters tie-up would make less sense because the two companies have overlapping customers and J. Crew's sales are growing more slowly, said Chen.
Were J.Crew to accept a rival offer, the terms of the current deal would force them to pay $27 million to TPG Capital and Leonard Green & Partners LP, who initially made the buyout for $3 billion.