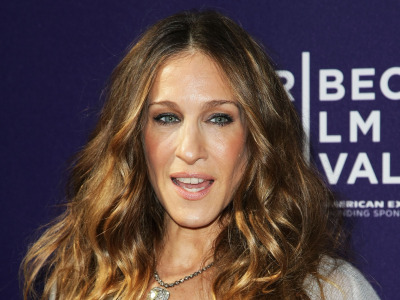 Friday night's premiere of Ultrasuede: In Search of Halston at the Tribeca Film Festival drew celebrities and fashion bigwigs inspired by the legacy left by the defining designer of the 1970s.
The documentary traced both the design revolutionary and New York party boy through the pinnacles and depths of his career and subsequent tragic death from AIDS in 1990, and was followed by a panel discussion with Vogue editor-at-large Andre Leon Talley, Halston assistant Ralph Rucci (with input from designer Naeem Khan, also an assistant), Halstonette Pat Cleveland and filmmaker Whitney Smith.
The live talk complemented the film's star-studded cast, all in some way touched by the deeply influential powers Halston held over the city's glitterati and the evolution of modern fashion in America,including his pioneering of everyday fabrics like ultrasuede, the namesake of the movie. ALT explained that, though Halston's work was impeccable, his collections seemed to be about more than just the clothes."If you went to see Halston working on a collection it was like going to Hollywood," he said. "It was like walking into this mirrored dream world fantasy with the man in the black cashmere sweater smoking a cigarette. He was the male version of Bette Davis or Tallulah Bankhead."
Smith interviewed a slew of '70s glitterati -- from close friends and party people Liza Minelli, Pat Cleveland and the Dupont twins colleagues Diane von Furstenberg, Bob Colacello and Paul Wilmot. Protegee Ralph Rucci reflected on the vast talent of his mentor: "He made clothes that were woman-appropriate. You weren't talking about some man making clothes in New York. This was an avatar, the likes of which hasn't been seen since in the United States."
(Actually, we think ALT may have raised his eyebrow ever so slightly at this comment, but we couldn't be sure.)
The bold-faced names crowded the red carpet at both show and after-party -- from Sarah Jessica Parker (the company's newly-installed creative director) to recently-retired IMG head Fren Mallis -- serving as a reminder that the postiive aspects of Halston's legacy far outweight the negative. Halston's meteoric rise to the top of American fashion was followed by a crash into hard drug use and misguided business moves including the unregulated licensure of his name -- the film revealed that Halston essentially agreed to enter into the licensing deal because the company executives "were all so tall." (In one of fashion's more tragic tales, Halston was ultimately fired from his own company shortly before his death.)