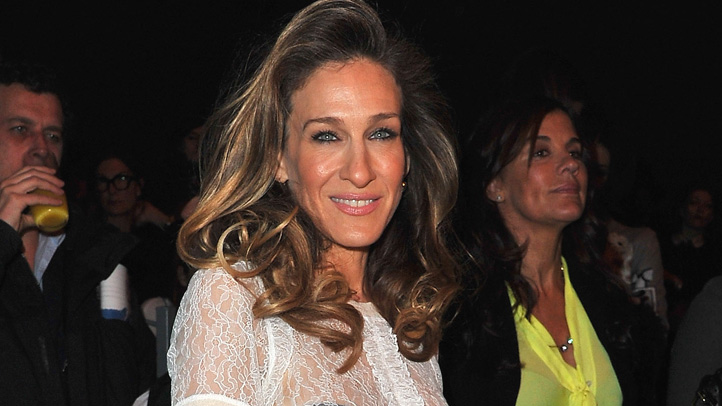 Sarah Jessica Parker has had a long track record on both sides of fashion -- both as the "Sex and the City" star wearing the designer goods, and most recently as an executive at Halston -- so it wasn't exactly a surprise to see photos of her sitting on the front row at the Louis Vuitton show in Paris.
That said, Parker's fashion career has been pretty much on hold since she quietly stepped away from her executive role at Halston working on Halston Heritage. (Former BCBG executive Ben Malka is now relaunching Halston Heritage out of Los Angeles.)
As she told WWD at the Louis Vuitton show, however, Parker still has her eyes on a return to the industry:
"I don't think my brief tenure would be called an exploration," Parker said. "I learned an enormous amount, it was invaluable, and I'm definitely curious about pursuing it, and we'll see. I'm sort of figuring that out right now, actually, as we speak."
While we doubt she's yet another candidate in the running for the top job at Dior, we could easily see Parker starting something fresh in the wake of experiments both at the more affordable end of the spectrum (her Bitten line) and at the more high-fashion end (Halston). It will be interesting to see on which side of the retail spectrum she decides to land.