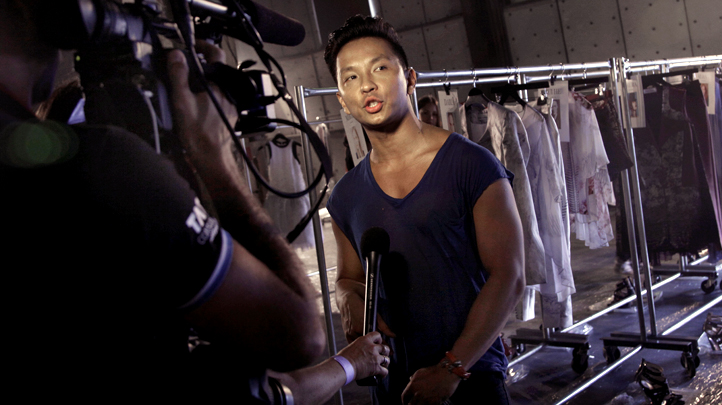 Saks commissioned "young" designers Prabal Gurung, Doo.Ri, Aquilano.Rimondi, Christian Cota, Erdem and Marios Schwab to create exclusive capsule collections, each anchored by a cocktail dress and being christened tomorrow on the store's third floor. In addition, 10 percent of sales from the lines will go towards New York's Whitney Museum of American Art.
In an effort to shake things up by scouting fresh talent in the fashion world and drive excited shoppers to its newly revamped third floor, Saks has devoted its front-and-center floor space to a handpicked crop of said fresh talent and their special spring pieces designed just for Saks. Tasked to create three pieces each -- except for Aquilano.Rimondi, which produced two looks -- the designers were asked to create a cocktail dress and then were given free rein to do whatever they wanted. The resulting collections will sell this spring, ranging from Erdem's $700 piece and Aquilano.Rimondi's $7,059 offering.
Kicking off Thursday night with a party on the third floor, the collections represent a happy marriage of designers offering Saks vitality and edge and in return, getting invaluable exposure, while at the same time, the Whitney -- essentially the city's granddaddy of championing artistic talent -- gets a piece of the action.