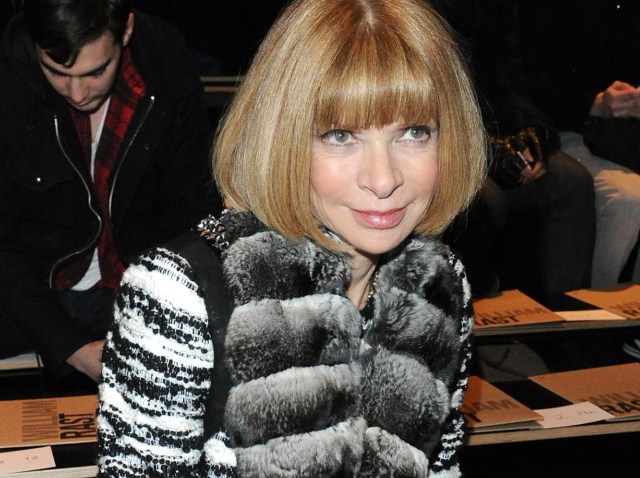 Rumor has it that Vogue editor and the Queen of Fashion Week, Anna Wintour bailed on the Diesel show after seeing the disorganized hordes pushing to get out of the snow. The drama around Diesel, unfortunately, doesn't stop there.
What a disaster, Diesel! As the Daily News reports, Anna and her team turned on their heels at the sight of a majorly disorganized line attempting to squeeze out of the snowstorm, back-spinning down 41st Street and skipping the show. If that is, indeed, the case, it's a shame -- if you only host one person at your fashion show, it should be Anna Wintour. No one else in that frozen stampede mattered nearly as much.
The circus continued inside when, according to gossip from other attendees, a woman in the front row dropped her bag, scattering her stuff all over the runway -- an incident that, given the contents of our own less-than-organized bags, made us feel kind of bad for her. Until we heard that, just as the lights went down and the show started, that same chick took a phone call, gabbing away during the runway show. This, to us, serves as a perfect example of how being organized and polite is the only way to get through fashion week.