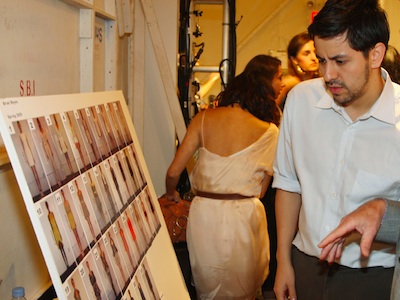 Fashionista is reporting that designer Brian Reyes has discontinued his main collection, focusing instead on private sales.
The possibility of Brian Reyes going out of production is potentially very sad news. Since his debut collection in spring 2006, the designer has been hailed as a favorite pick among celebrities and critics alike. Of course, especially during these trying times, it's well known that talent doesn't always translate to economic viablity, though one certainly hope that's not the case for Reyes.
Company reps told Fashionista—somewhat vaguely—that the decision not to show during the most recent fashion week reflected the brand's shift in focus to private sales. Considering the Thread's analysis of the costs of massive-production runway shows, hopefully sitting out this season will provide enough of an impact to keep the label in business.