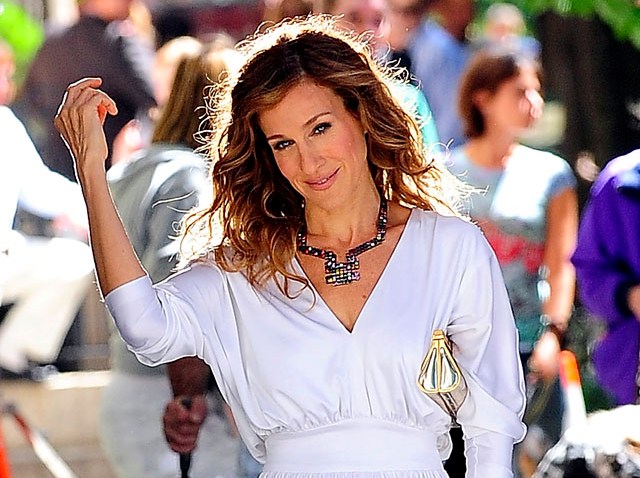 What were previously reports that Sarah Jessica Parker was in talks to become the face of Halston have developed into speculations that the "Sex and the City" star could get herself a more creative gig within the brand.
Sources told E! Online that the recently-reinvented brand has been tossing around a variety of potential roles for the ever-stylish SJP, including "creative director and design director," which would pave the way for the star -- who's already taken a turn designing Bitten, a low-cost line for the now-defunct Steve & Barry's -- to join the ranks of Lindsay Lohan and Lady Gaga as entertainers-turned designers.
When you look at the evidence, it sure makes sense: Note that in the upcoming Sex and the City sequel, Carrie wears not one, but two dresses from Halston's new lower-priced collection, Halston Heritage (among them the much-buzzed-about white dress, paired with those massive gold shades). Considering Parker's track record designing for lower-priced lines like Bitten, it makes sense that she'd partner up in that same arena.