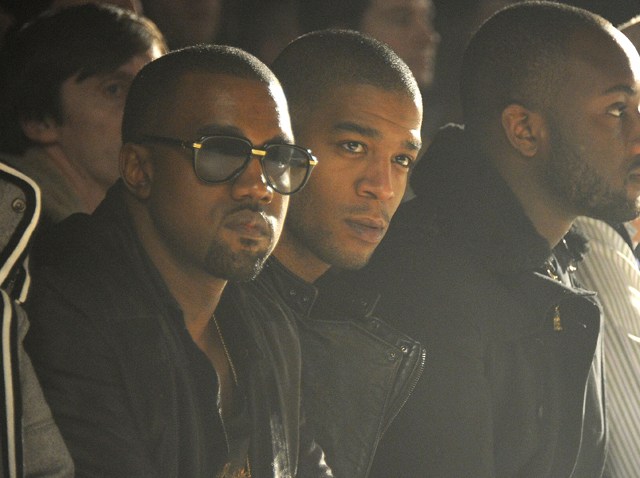 There have been more than a few rumors swirling over the past year connecting Kanye West with the fashion world, all of which have been bolstered by his various Fashion Week appearances, as well as, for example, introducing award-winner Phoebe Philo at the CFDA Awards.
Now, the UK's Grazia Daily is reporting that they've heard from "excellent sources" that the music star is set to launch his very first womenswear collection at New York Fashion Week in September.
According to the report, West has enlisted London-based knitwear specialist Louise Goldin and Central Saint Martins professor Louise Wilson to work on his inaugural line.
While the daily is naming names this time around, few additional details have emerged in the persistent chatter about West becoming a designer. While his behavior has certainly extended beyond name-dropping designers in lyrics and wearing high-end labels to taking a making a concerted effort to learn the trade via private meetings with A.P.C. head Jean Touitou, nothing official has been concerned.
Should West indeed be slated for the Fashion Week roster, there should be plenty of fanfare surrounding the debut, and the front row alone should make for an equally interesting spectacle.