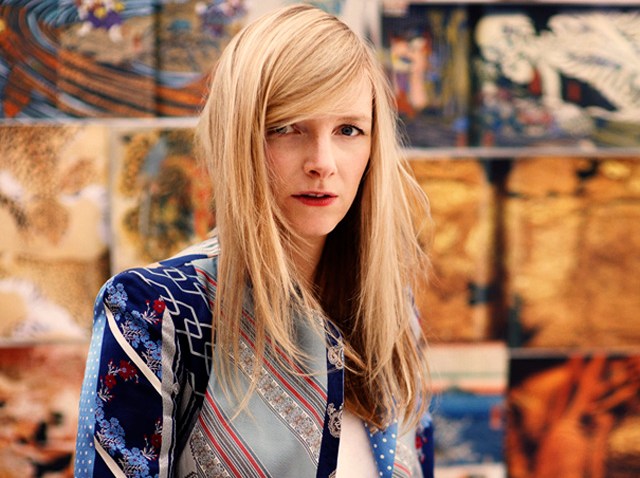 The Sunday Times of London published a front-page story over the weekend declaring Alexander McQueen creative director Sarah Burton would be the designer of Kate Middleton's wedding gown, citing an anonymous industry source, who claims the choice was based on Burton's sense of discretion and the house's flair for dramatic British fashion. The original article is subscription-only online, but ABC News and other sources recently quoted from the report:
A fashion source said that the dress will be a combination of Middleton's own design ideas and Burton's deep knowledge and understanding of high fashion," The Times reported.

In response, Prince William's reps out of Clarence House declined to comment and a spokesperson for Alexander McQueen told WWD Burton was not designing the dress. ABC News reported that Burton herself said simply, "I'm not doing it," when asked about the matter.
While perhaps the most exciting rumor to surface in the gown guessing game—a McQueen dress would represent a drastic sartorial departure for the conservatively-inclined bride-to-be—it's just the latest in an ongoing stream of chatter since the engagement was announced, that will likely continue to the very moment she emerges at Westminster Abbey.
London society stalwart Bruce Oldfield has been the odds-on favorite for some time, with Middleton's visit to the salon with her mother and sister driving up bookmakers' bets. Middleton's go-to favorite Issa designed the blue dress she wore in the official engagement photos, and has also been favored as the wedding-day choice. However, royal reporter Yvonne Yorke recently reported on chatter that Middleton was planning to wear a "little-known" British designer. Sarah Burton would be in keeping with that rumor, even if the brand she helms isn't exactly "little-known."
Considering the secret is being guarded with a chain of royal protocol honed over the last several hundred years, it's highly unlikely any breaks will be made in the case before that moment of reveal. So, despite what we may read—The Times' claims that loose-lipped executives at Alexander McQueen say it's so, or the family's exposed chumminess with Oldfield—nothing will be official until April 29.