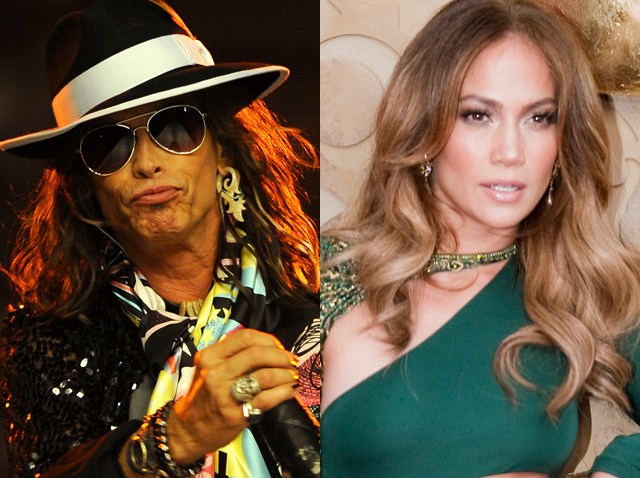 Safely assuming that many people want to look like a rock star, it seems musicians are jumping on the retail bandwagon with new vigor.
Today, WWD revealed the upcoming Andrew Charles line, a Macy's exclusive by Andy Hilfiger (brother of Tommy) that's inspired by Aerosmith front man and, more recently, American Idol judge Steven Tyler. The Telegraph also reported today that British singer Robbie Williams will launch a menswear collection called Farrell, exclusively for the House of Fraser in the U.K.
These gentleman-focused fashion initiatives come on the heels of the big reveal of Jennifer Lopez for Kohl's in the latest issue of O, The Oprah Magazine. A video documenting her inspiration behind the line can also be found below.
Granted, the commingling of music and fashion is nothing new, from model-and-rocker couples to well-established multi-tasking performer/designers like Gwen Stefani. But stars seem to be catching on to the concept of capitalizing on their coveted looks recently: There's Macy's Material Girls juniors line with Madonna, pop singer Lily Allen's vintage line, Lucy in Disguise, as well as Fred Perry's collaboration with the late Amy Winehouse, which the brand plans to continue through Spring 2012. Then of course, let us not forget Lady Gaga, who has been work with her stylist, Nicola Formichetti, as he re-launches Thierry Mugler as simply Mugler.
On the flip side, the fashion industry seems as interested in music as rock stars seem to be interested in designing, as young designers like Alexander Wang and Prabal Gurung turn to musical muses like Santigold and Rye Rye, respectively, for their latest campaigns.