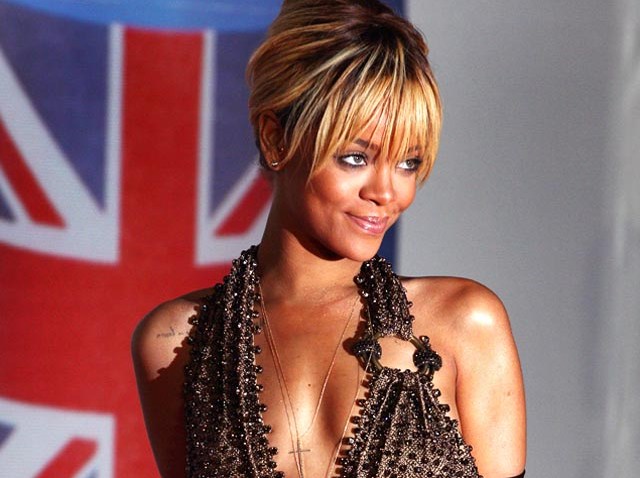 Rihanna has been known for her bold, high-fashion choices for some time now, so it was always just a matter of time before she decided to dive into a fashion project headlong. Now, in a new interview with Ryan Seacrest, the star reveals she's starting to meet with designers to get her own fashion line going.
She started the interview discussing the fashion collaboration she's working on already -- a capsule collection with Armani, for whom she also serves as a spokesmodel -- before moving on to the big news that she has bigger ambitions, fashion-wise:
"It's a collaboration, and it's like 7-10 pieces. Apparel and accessories and we've done the fall collection already, and it was very, very successful and now the spring collection is about to drop. After that I'm really pursuing a fashion line of my own. I want to design. This is also a road that I want to earn it. So I'm working with designers. Designers that I respect, and [fashion] companies that I respect. I want people to really trust me before I just say 'Buy it, because it's mine."
From the sounds of things, Rihanna is taking a page from her fellow musician-turned-fashionisto Kanye West, who clearly sought out a lot of mentoring opportunities and advice from designers like Givenchy's Riccardo Tisci before launching his own fashion line. While that didn't necessarily make his debut a success, it certainly has made him one of the more interesting celebrity fashion lines to watch because of it.