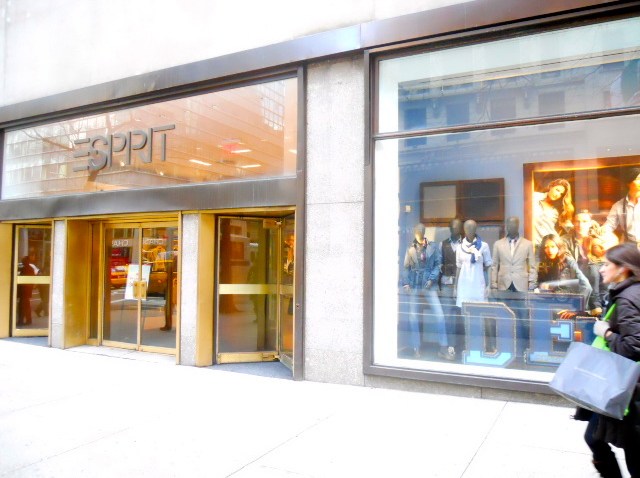 Back in early February, struggling retailer Esprit announced that it was planning to close all of its North American stores in order to re-focus the business on Asian markets. (The retailer had even reportedly gone so far as to say it had "lost its soul.") Those promises will become a reality as Esprit is closing three locations this week, according to the Post: 21 West 34th Street in midtown, 583 Broadway in Soho, and the massive 14,000-square-foot store in Rockefeller Center.
A Joe Fresh has already opened in Esprit's old Flatiron space, bringing the total New York closures for Esprit to four.
In better news, one of our favorite labels, Acne, is plotting a major Soho expansion. The Swedish brand known for its minimalist separates and killer jeans has signed a lease on a 4,200-square-foot space at 33 Greene Street, right on the corner of Greene and Grand Streets. The label had previously had a pretty small outpost at 10 Greene Street, so this represents a pretty major step up.
Acne's new neighbor will be Alexander Wang -- located just down Grand Street off Mercer -- making Grand Street the place to go for slouchy tees and downtown It-girl supplies.