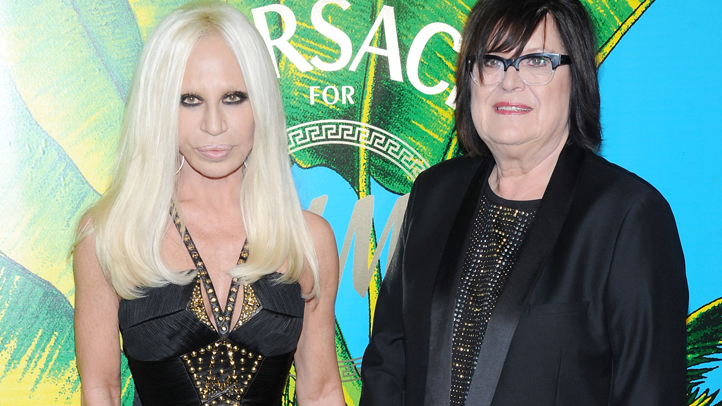 Fresh off the launch of Versace's blockbuster collaboration with H&M comes a new report indicating that the brand already has samples ready for a second collection, set to debut in the spring.
According to The Daily Mirror in the UK, the spring Versace for H&M collection will debut in 2012. The publication even snapped some photos of the new collection, which includes strappy gold sandals and a colorful strawberry motfi covering shoes, swimsuits, and even cut-off jean shorts.
WWD confirmed the news with H&M, though the bad news is that the line will only be available in countries where H&M has an e-commerce presence, which does not include the U.S. (Unfortunately, H&M doesn't have plans to launch e-commerce in the States until Fall 2012.)
Considering the first collection's successful launch -- some shoppers got in line more than 24 hours before the stores opened in New York -- it makes sense that a second collection would be a tantalizing prospect for both H&M and Versace. However, what often makes these collaborations so successful is their uniqueness: the knowledge that shoppers will have more chances to get their hands on Versace goods at H&M prices may lessen the first collection's appeal (and resale value on eBay, for that matter). On the other hand, considering the U.S. won't be able to buy the Spring 2012 wares, we'd predict that the resale value on those Versace x H&M cut-offs will be pretty high, indeed.