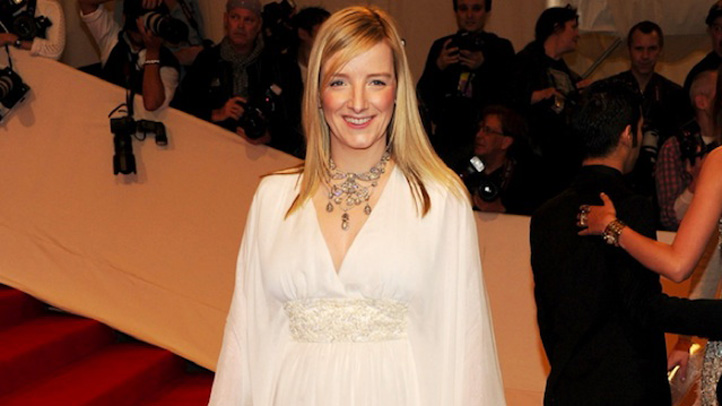 Between dressing Catherine Middleton for the wedding of the year and then helping play host to a spectacular exhibit honoring her predecessor, McQueen's Sarah Burton has had a busy week. Nonetheless, WWD reports the designer gamely chatted up shoppers at an intimate Alexander McQueen event at Saks Fifth Avenue yesterday, even though the topic of the royal wedding was reportedly off-limits.
In the WWD report, Burton points ou tthat the dess design was actually a collaboration between her and the new Duchess of Cambridge. In a similar report in Page Six, Burton apparently said Middleton herself "couldn't have been more lovely." The typically camera-shy designer admired the Middletons' low-key vibe, and apparently rather enjoyed the game of hiding out until the last moment before the big reveal. According to Page Six:
Burton poked fun at the massive guessing game over the dress design and how she had to hide under a huge fur hat to avoid photographers at Kate's hotel, The Goring, for a fitting the day before the wedding. She said, "The most fun I had was trying to hide . . . we laughed a lot about that."
WWD talked to Today Show host Meredith Veira -- who was apparently at the event in the role of shopper, not TV host -- who said Burton humbly called out how "amazing" all the men looked. Well played, Ms. Burton. Well played.