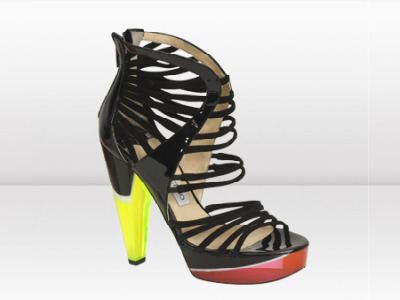 Luxury giant LVMH (Louis Vuitton Moet Hennessy), helmed by Bernard Arnault, has been on something of a buying frenzy of late -- bulking up its share in Hermes, much to the owners' dismay, and buying Bulgari outright last week -- and now come reports that the brand may make a bid for the upscale shoe brand, Jimmy Choo.
The Sunday Times made the initial report, which Bloomberg picked up, noting that the UK publication had not named the source of the news. The report indicates that Choo could be sold for as much as 500 million pounds, or roughly $800 million.
On the other hand, The Financial Times recently reported that information on the sale was recently circulated to as many as 10 potential buyers, and that private equity group TowerBrook Capital might actually be a likely bidder.