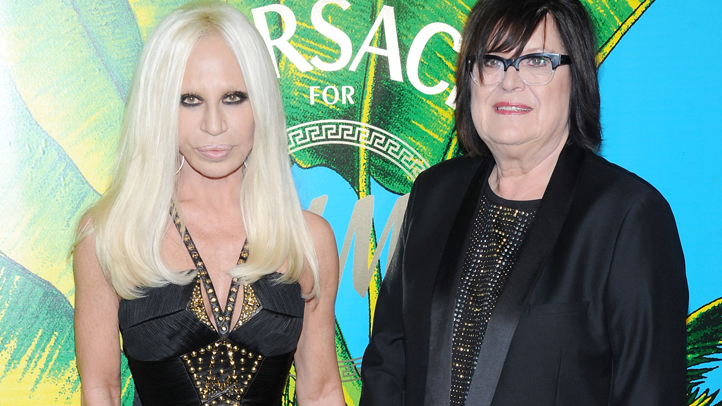 A new report in The New York Times highlights the increasing number of designer collaborations -- whether one-offs or sustained -- with mass retailers like Target, H&M, and Payless. According to the Times, while the typical collaboration used to win the average designer a purse in the six figures, the new figure is much closer to seven figures:
Marc Beckman, a founder of Designers Management Agency, a talent agency that has worked with labels like Proenza Schouler, Derek Lam, Christian Siriano and Sophie Theallet, said that deals with the biggest players in the fast-fashion sector now typically include cash payments of over $1 million. In 2007, many of those payments, particularly for Target's Go International program for emerging designers, were reported to be around $250,000.
The Times also reports that Karl Lagerfeld and Stella McCartney were reportedly paid $1 million each for their collaborations with H&M in 2005, while Madonna's "M by Madonna" collection in 2007 earned her a whopping $4 million. Needless to say, the speculation is that Donatella Versace will ultimately take home something closer to $4 million in pay, as well as a percentage of the total sales from her collection for H&M.
It's never been a secret that the thing that most attracted both young and established designers to these mass-market retail collaborations is, in addition to the exposure, the promise of a quick infusion of cash -- something up-and-coming talents, especially, so desperately need to grow the business. In an interesting twist, however, the Times also reports that some upstart designers are now seeing a mass-market collaboration as the mark that they've truly arrived -- a status symbol of sorts.
While that may seem backwards, on the one hand, being targeted for a collaboration with any major retailer does bestow upon a designer a certain mark of success -- the suggestion that a retail chain would want to be associated with said designer's name and work. In some ways, it could be argued that it's not all that different from any buyer showing interest in a designer's work.