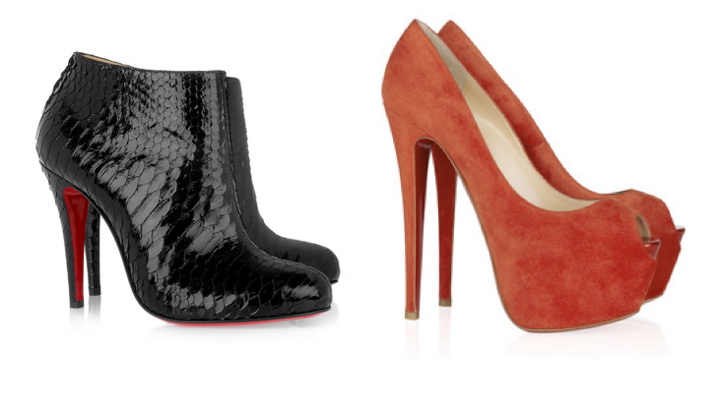 It seems the battle of the red-soled stilettos between YSL and Christian Louboutin is far from over, and will definitely continue into 2012.
Following Louboutin's October appeal of a court's ruling, YSL's lawyers have filed an appellate brief that reiterates the brand's position, as well as its belief that Louboutin would not be able to overcome the "formidable hurdle" of reversing the lower court's decision, WWD reports.
YSL also pointed to Louboutin's inability to prove any "irreparable harm" that their company's use of the red shade had inflicted on sales.
The drama all started back in April, when Louboutin filed an injunction against YSL, alleging that the brand had copied what Louboutin considered his trademark -- red soles. In August, Judge Victor Marrero denied the preliminary injunction with some relish, finding that YSL's use of an identical red hue did not cause any "irreparable harm" to Louboutin's business, as the company claimed.
Now, Louboutin has appealed, and YSL has answered.
Nonetheless, Louboutin lawyers appear to be optimistic that the lower court decision will be repealed and the case will go back to trial. Harley I. Lewin, a partner at McCarter & English (which represents Louboutin) told WWD that the firm is "confident that our brief is persuasive." With a hearing date set for January 24, it seems we'll know soon enough whether ruby-red soles are truly Louboutin's intellectual property.