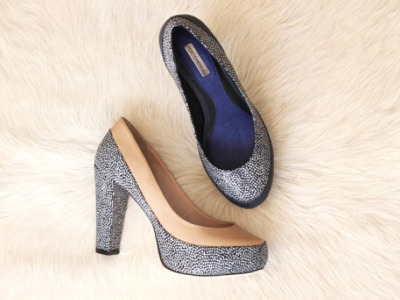 Handbag maven Rebecca Minkoff is expanding her design prowess to include footwear next spring with her first styles set to debut during her fashion week presentation next month.
Minkoff, who added ready-to-wear to her repertoire in 2008, has been plotting her entree into shoes for some time: "I've always been obsessed with shoes, she told WWD. The collection retails between $160-$395 and will encompass 25 styles for spring, including a black-and-tan mesh pump, cut-out cork wedges, the "Doll" ankle bootie and a distressed penny loafer with a signure Rebecca Minkoff penny tucked inside. Most of the shoes will feature "MAB Flap" detailing—a reference, of course, to the designer's signature Morning After Bag.
The designer also shared the company is looking ahead to the new year for an aggressive expansion into new lines and amped-up e-commerce. No doubt, a fetching new shoe line is definitely one way to get things kick-started.