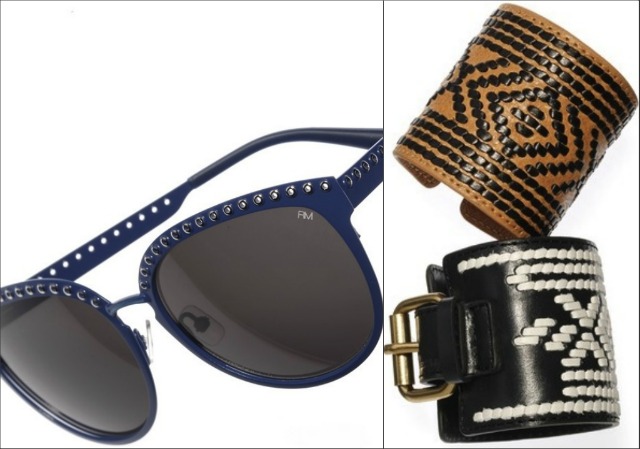 Rebecca Minkoff will expand beyond handbags for the spring season, adding jewelry, eyewear, cold weather scarves and more shoes to her repertoire, WWD reports.
Making their debut at the designer's spring runway show on September 12 during Fashion Week, the new lines includes six categories of jewelry retailing between $50-$350, as well as eight sunglasses styles priced between $125-$250, and a doubling of footwear styles to 50 for spring.
"I love mixed hardware. There's a lot of the two-tone effect, so she doesn't have to worry about mixing and matching," Minkoff told WWD.
The first images of the new goods reveal woven-leather cuffs, studded and clear-plastic shades, and a new python-print wooden wedge sandal.