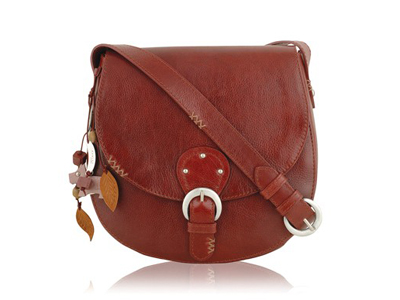 British accessories label Radley has already opened a stand-alone store in Garden City, New York, but it's aiming to boost its stateside presence by selling its bags at Lord & Taylor and Dillard's.
Radley is best-known for its on-trend, simply-executed carryalls -- all bearing refreshingly reasonable price tags ($125 to $400) and rendered in a variety of colors like purple and terracotta. The brand has enjoyed quite some success across the pond -- CEO Sven Gaed told WWD that the brand had grown by 20-25 percent per year for the past five years, which is quite a feat -- and current has a 15 percent market share of bag sales across England, according to WWD's article. Needless to say, they're hoping to get a piece of that action here in the States.
Radley is planning to have its bags stocked at Dillard's this year, and is also planning to open a pop-up shop during what WWD referred to as "key periods" -- we're guessing September's Fashion's Night Out and Fashion Week would be a good bet.