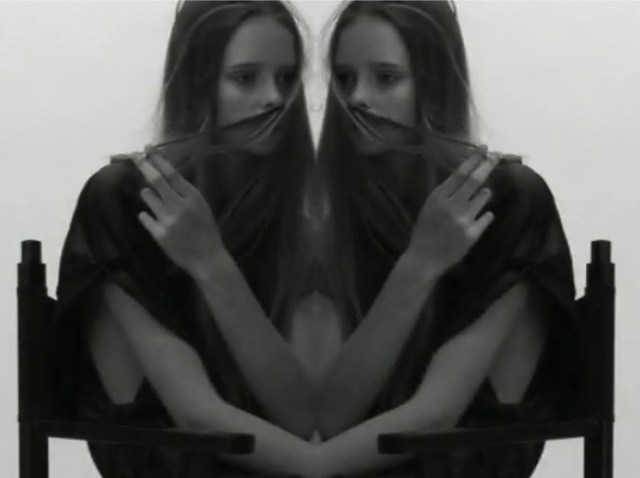 Only two years after founding his label, Rad Hourani's gothy unisex collections have become cult fashion classics, compared to the likes of Rick Owens, Junya Watanabe and Gareth Pugh for their technical precision and bleak-urban-future aesthetic. It's likely that his shredded chainmail pants from Fall 2009 will forever haunt our dreams--of course, like any good designer shrouded in secrecy, Hourani's best pieces are exceedingly difficult to find (or afford).
Which is why we were thrilled to hear that Hourani's long awaited diffusion line, Rad by Rad Hourani, was still in the works. Rumors circulated over the summer that a preview was given to a tiny audience, but details never surfaced, and fans mourned what appeared to be a still born collection. Happily, a promo video featuring a twirling model and dizzying kaleidoscopic effects was uploaded to Hourani's YouTube channel this morning (watch below), and while it doesn't offer a particularly clear view of the clothes, we're revelling in the knowledge that one day, we too shall sport a bit of vampiric Rad Hourani awesomeness.
Visit Seven New York at 110 Mercer Street for select Rad Hourani pieces.