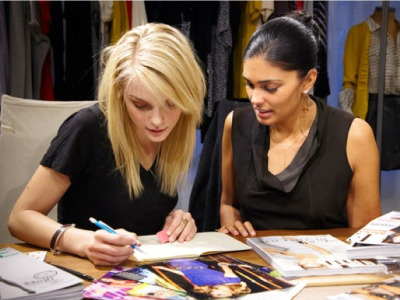 Fashion friends Rachel Roy and model Jessica Stam will be collaborating on a capsule collection for the designer's Rachel Rachel Roy collection that debuts in October.
The Rachel Rachel Roy line for Macy's will be the second lower-priced collection, this time with Stam's help on a pair of jeans, a cardigan and a handbag. The pair will unveil the new duds at New York Fashion Week in September in tandem with a social media bonanza of updates and behind-the-scenes video on Twitter and Facebook.
Stam said her veteran career as a model and immersion in fashion since adolescence have fueled a stream of ideas for the collection. Given the girl's personal style - we see her kicking around the Lower East Side from time to time looking hipster-cute - we're anticipating a thumbs up for Stam for Roy.