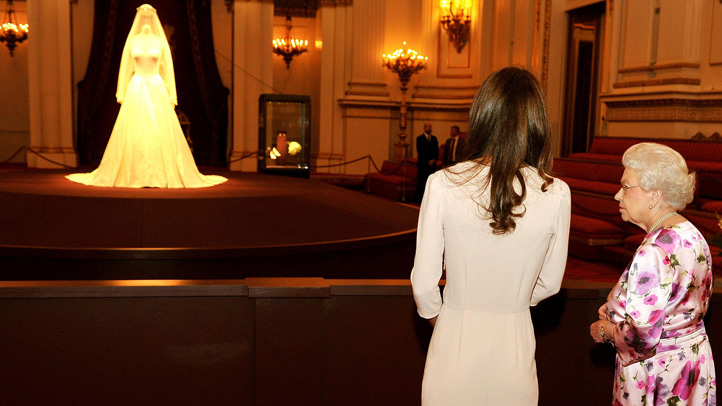 While a reported half a million visitors are expecteded at the the Royal wedding dress exhibit at Buckingham palace, there's one visitor who was reportedly less than pleased with the exhibit: The Queen.
The Queen and Duchess took a private walk-through of the exhibit -- which features Kate Middleton's iconic wedding dress and tiara, as well as the wedding cake -- and was reportedly a bit put off by the display. Press Association was the only outlet allowed to accompany the twosome, and reported, according to WWD, that the duo stopped just short of the case holding the over-the-top gown, as the Queen was overhead to utter words like "horrible" and "horrid." Apparently, she thought the whole thing appeared "very creepy."
According to WWD, the duchess countered by saying the whole display case gave the dress something of a "3D effect."