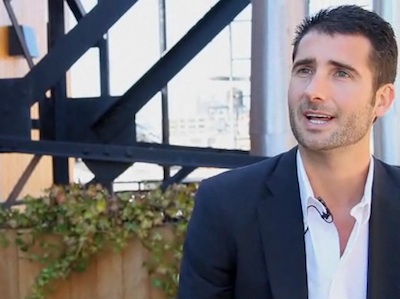 Project, one of the biggest retail trade shows, holds two events in Las Vegas and New York every year to showcase (and sell) vendors' latest and greatest to retailers. After skipping their turn last year, and thus, fueling thoughts it might be done for good, given the general economic climate, Project returns to New York January 16-18 with a whole new, scaled-back game plan, WWD reports.
Under new president Andrew Pollard, who succeeded Project founder Sam Ben-Avraham in June, the show has moved to a loft space at 82 Mercer, hosting just 100 designers. Says Pollard, "We are really focusing on the advanced contemporary market and these brands are seeking a more intimate venue." In addition to the launch of Levi's new footwear brand, the vendor list includes Loden Dager, Halston Heritage, Genetic Denim, James Jeans, Ben Sherman and others.
The New York show will debut of the "Made in New York" pop-up shop, with wares from Black Sheep & Prodigal Sons jewelry, Bowery Lane Bicycles, Silver Lining Opticians, David Hart & Co. neckwear, Ernest Alexander bags and Joya fragrances, among others.
Pollard also announced a corresponding online trade show, year-round, but was coy about details except that "it's going to be a big undertaking."
In a video interview on the Project website, Pollard says: "I don't see us as a trade show company, I see us as a fashion company." Indeed, scaling back trade show operations to reflect a similar shift by retailers, placing a strong focus on web-based ventures and hosting a "heritage"-themed pop-up shop certainly aligns Project's aggressive recalibration with the direction of the industry.